September is a fantastic month for lawn care as, with more temperate weather and reasonable rainfall, it is the perfect month for lawn renovations. September is a good time for fertilising, seeding, re-turfing and repairing, and though there's so much to do, don't worry, here at Sherborne Turf, we've got you covered.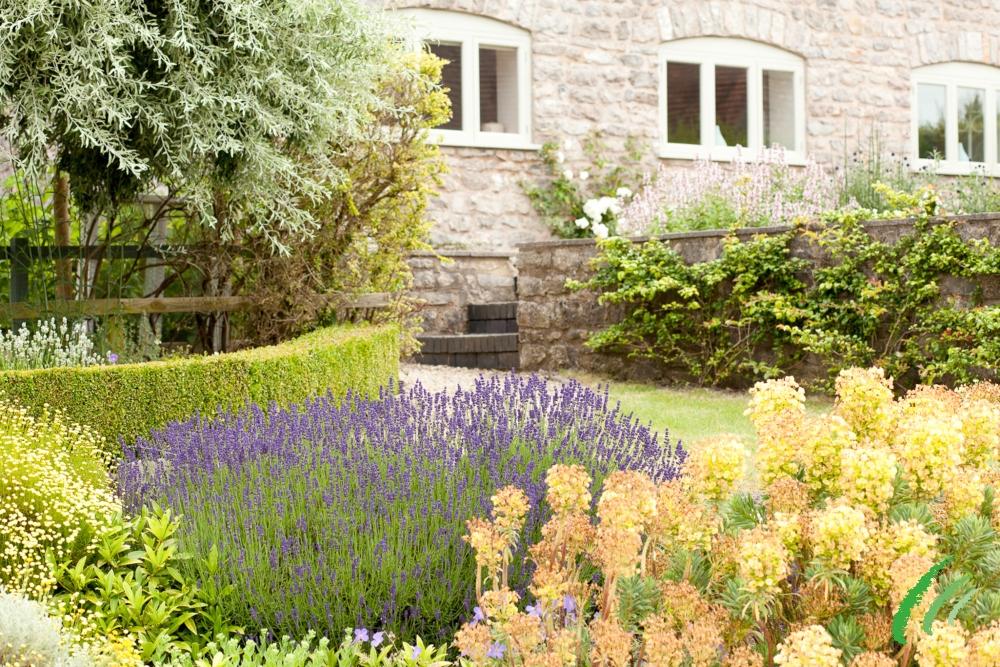 Rainfall and Watering
With the higher levels of rainfall expected this month, scattered showers at the start of the month leading to some heavier rainfall throughout the rest of September, it's important to remember not to over water your lawn. If you need to water, try to do so in the mornings so as to lessen the risk of disease. (If laying turf, be prepared to water more frequently should the rain not be as forthcoming as predicted.)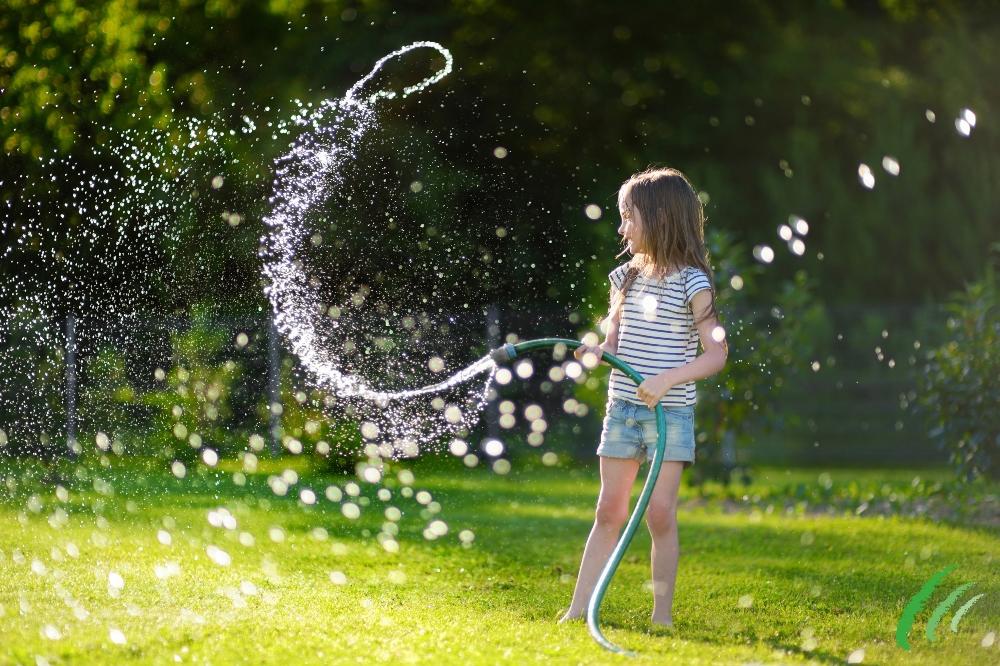 Mowing
With the increased moisture levels combined with the temperate weather, grass should be growing at a faster rate this month. Try cutting weekly at a lower height, then, as the weather cools and the growth slows, raise your mowing height to compensate. Remember to try to mow when the grass is dry in order to protect your mower. If this is not possible, always clean out the damp grass after use and allow the mower to dry. If you need a new mower and are interested in a greener option, have a look at our fantastic range of EGO mowers.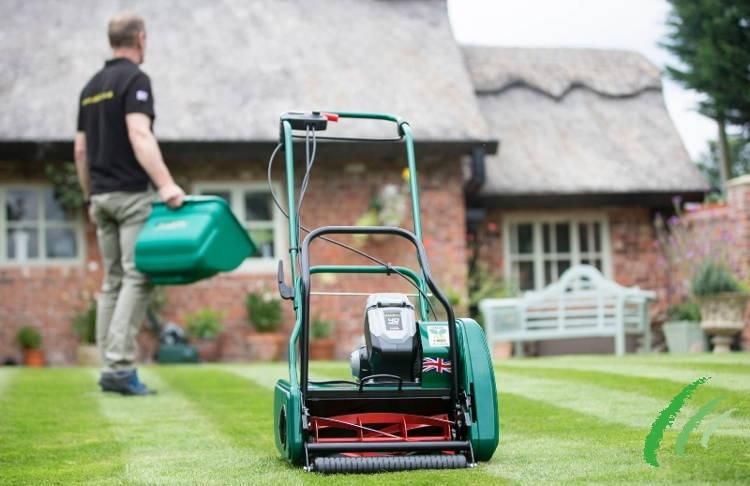 Fertilising
This is a brilliant month to fertilise your lawn. By using a good feed now, you are helping your lawn to recover from its increased use over summer and protect it for the winter when the lower temperatures can weaken the lawn and leave it at risk of disease. Many other issues, such as pests, moss and disease can be helped or prevented through the use of fertiliser at this time. The ideal fertiliser will be one that is high in iron, such as Sherborne Turf's Green and Black Fertiliser, that will green the grass, harden the lawn for the cooler weather and control moss whilst generating a lower growth rate (meaning less mowing). For more help with fertilisers, have a look at our handy guide.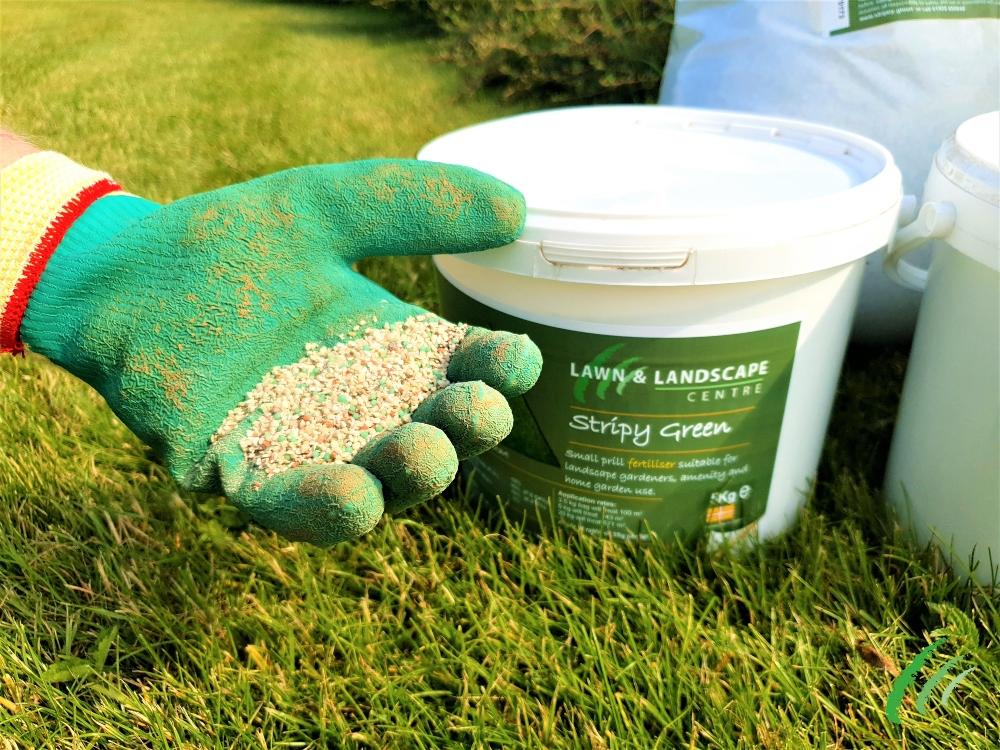 Weeds and Moss
September is also a good time to deal with weeds appearing in your lawn. By dealing with them now, you prevent them from reappearing, stronger and more persistent, in the spring. The easiest way to apply is with a watering can with a sprinkler head in order to ensure an even application. Be wary when using a watering can as it can be easy to overdo it. To prevent run-off, use a garden sprayer such as our Draper Garden Sprayers or our new Draper hand pump sprayer. These will produce a fine mist which will apply the weed killer more accurately over the leaves ensuring it is absorbed down to the roots. Have a look at our selection of weed killers here. If your weed problem is more persistent, why not talk to our experts at Queen Thorne Landscapes who can offer professional solutions to make your lawn look spectacular.
If you have a problem with moss, remember to cut your grass a little higher in order to prevent it from worsening. This is a good time to deal with the problem with moss treatments and raking it out of the grass. If you are concerned with the safety of moss treatments, have a look at our MossOff products that are chemical free and completely safe for use around children and pets.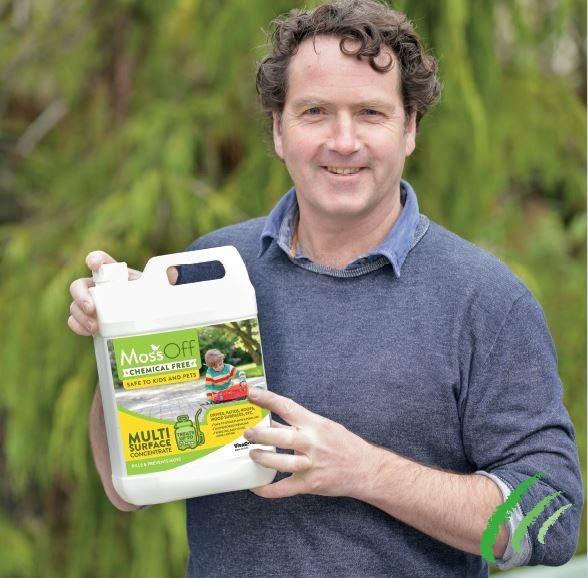 Aeration
Another solution to a moss problem is aeration. September is an excellent time to do so. By using a tubular aerator, such as the Draper Lawn Aerator, you can increase the air getting into your lawn, helping the grass after the summer, and improving drainage (particularly useful if you have a moss problem).
If you are fertilising your lawn, do so after you have aerated to improve its effects.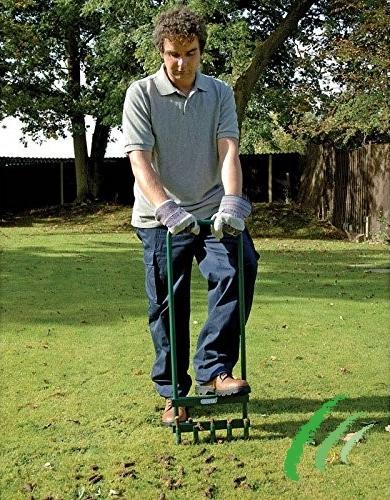 Scarifying
If your lawn needs scarifying or raking, now is a good time to do so, as long as there is enough rain for the grass to easily recover (if not, remember to water the lawn yourself). Be careful if you are applying any weed killer and try to leave two months after application before scarifying. Do not apply weed killer after scarifying until the following the spring.
Scarifying or raking your grass will remove organic matter from the base of your grass, most likely thatch or moss, and will tidy your grass and help promote better growth. The cheapest option is to use a good rake, such as our wide range of Chelwood Rakes, but the easier option is to use a scarifier such as our Cobra petrol or electric powered scarifiers. If you're looking for a fantastic all-in-one option for your lawn maintenance needs, then have a look at our Allett lawnmowers with the specially developed "Qc" (Quick Cartridge) System that allows you to transform your lawnmower into a powered scarifier with one, simple cylinder swap.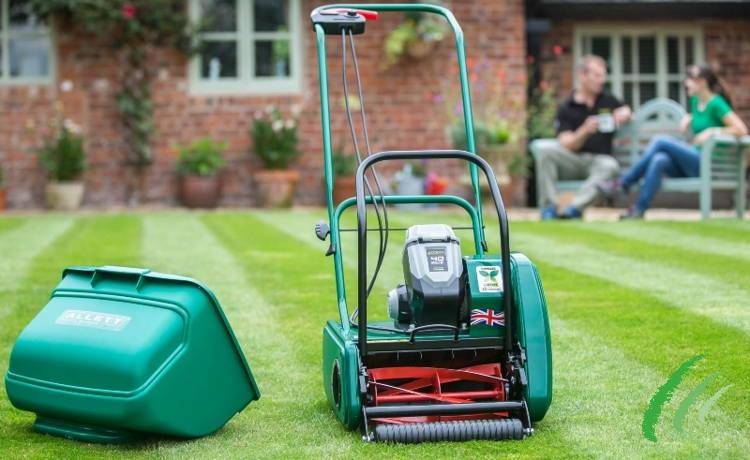 Repairs and Renovations
This is an excellent time of year for turfing and repairs but remember that any renovations or repairs you carry out will need regular watering, so if the weather is not rainy enough, be prepared to water the lawn yourself. With plenty of moisture, new turf or grass seed will be able to take root. If you are seeding, try to do so by the end of September in order for the seeds to have enough warmth to germinate.
Have a look at Sherborne Turf's wide range of grass seeds suitable for a range of growing conditions and requirements. We can also make custom seeds mixes for lawn repairs and over seeding problem areas in your lawn. Give us a call on 01935 850388 to find out more.
If you are thinking of re-turfing, we have a fantastic 10% off our quality turf when you order online with the code SEPTTURF21.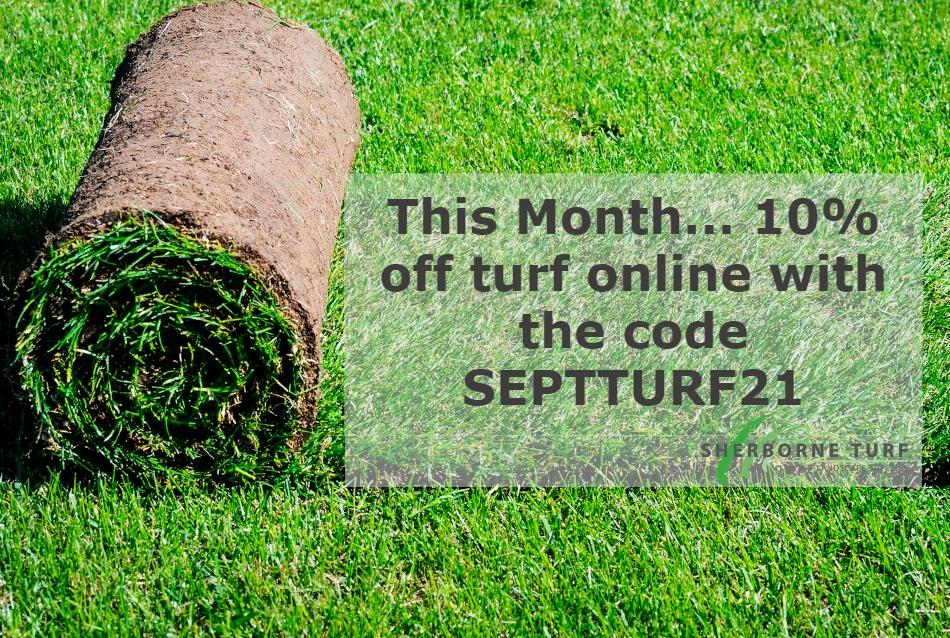 Pests and Diseases
As the cooler weather approaches, problems such as red thread should start to ease, though issues with dry patch may become more evident as the unaffected areas grow more in the rain. The best solution to both is the correct fertiliser to help your lawn grow strong and keep it protected.
The wetter weather will also bring out more slugs and snails, read this post for more information on this. Other creatures you may see more of include worms, which are good for aeration and enrich the soil by digesting organic matter and providing nutrients, and, slightly more concerning, crane flies or daddy longlegs. If you see a lot of these long-legged flies buzzing about, have a look at our latest blog on the subject.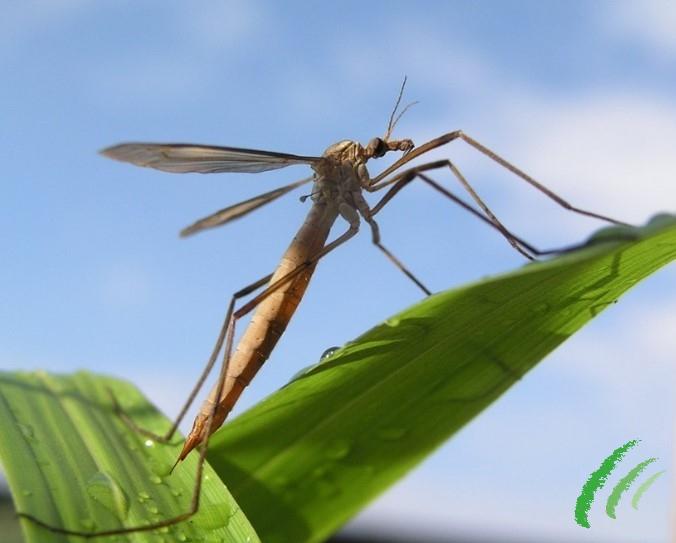 September is the perfect month to get out in your garden and enjoy the benefits of the cooler weather. If you have any concerns or would like professional help with your lawn or garden, get in touch with our landscaping company Queen Thorne Landscapes on the website, by email to office@queenthorne.co.uk, or by phone on 01935 850388.