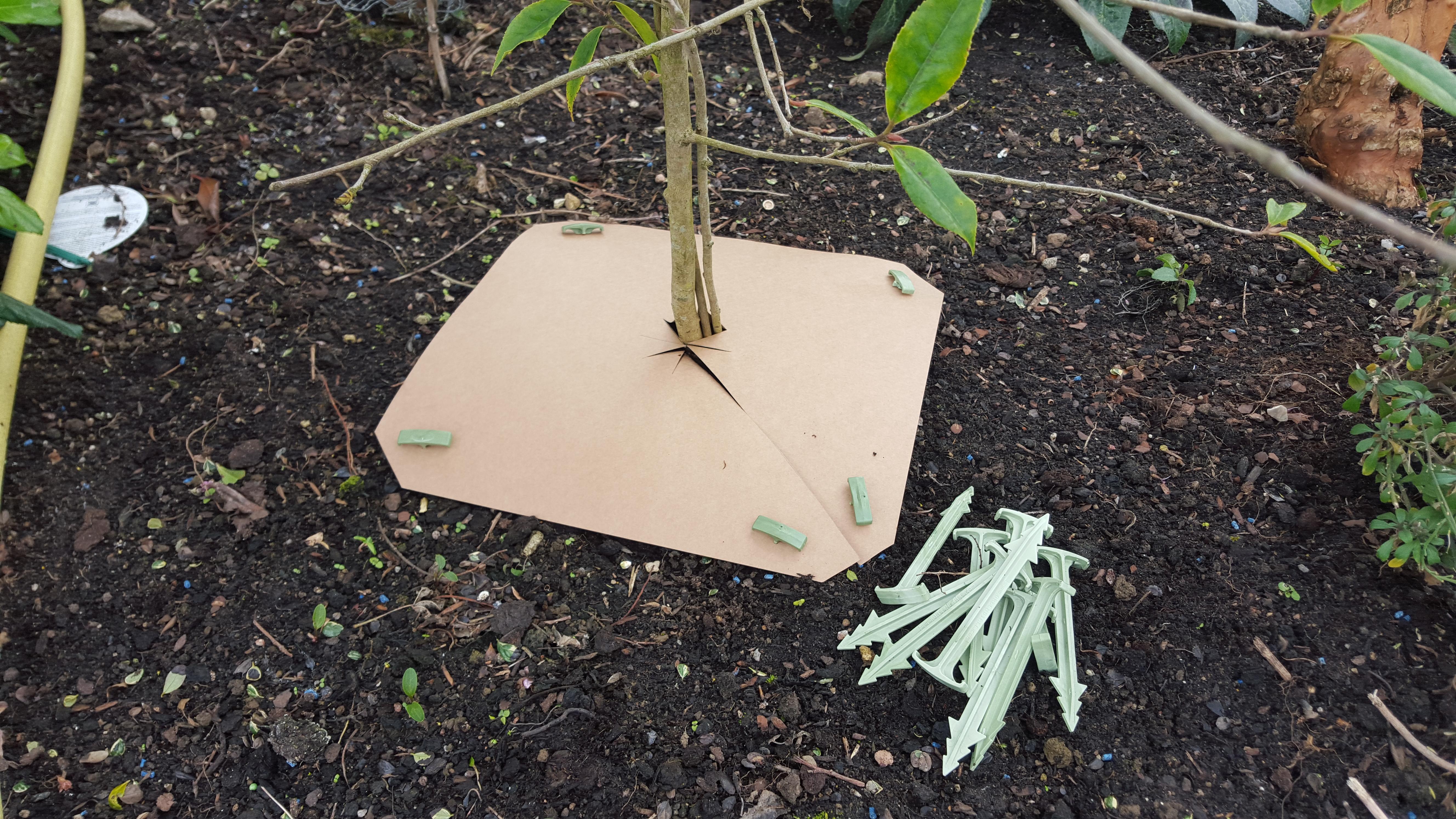 Green Mat Biodegradable Mulch Mats
MULCHMAT-GREENMAT30
GreenMat is a 100% biodegradable weed block, perfect for use around young trees and shrubs. 
A GreenMat suppresses weed growth and increases the growing success by over 50%.  
Inhibits all weed growth at the base of plants and trees Blocks.
Completely breaks down into the soil as compost.
Last up to 12 months (and longer depending on weather), breaking down helping promote new growth.
Centre slit and stake holes pre-cut for easy positioning and staking.
No need for further mulching, weed sprays or maintenance.
Complies with ASTM D6400 and EN13432 (means they are 100% biodegradable) .
Authorised and specified by forestry departments, environmental scientists, conservation bodies and DOTs.
Available in 12 inch (1 foot/30cm)
Recommended to be used with Greenstake Biodegradable Pegs