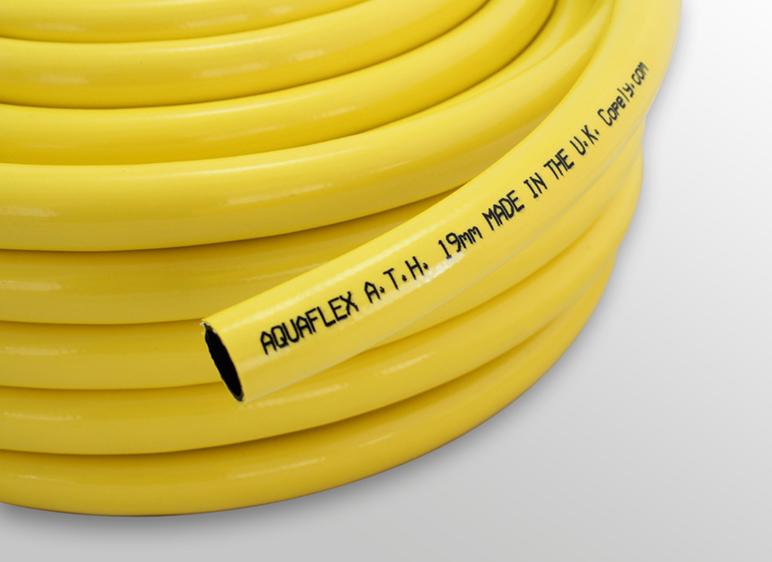 Aquaflex® Yellow Hose (25m, 50m and 100m)
Aquaflex® is an outstanding all-terrain UV resistant irrigation hose that delivers exceptional durability, flexibility and water flow performance.
Manufactured in the UK, Aquaflex® kink resistant water hose is the ideal heavy-duty choice for all irrigation purposes, as well as for water supply and delivery applications.
UV resistant.
Highly flexible – ease of handling.
Abrasion and kink resistance.
Ultra smooth liner ensuring water flow performance.
Resistant to repeated pulling, bending, crushing
We also stock Eden Spray Guns and 1/2" Hose Connector Sets
COIL SIZE: 25m, 50m and 100m 
DIAMETER: 1/2" and 3/4"