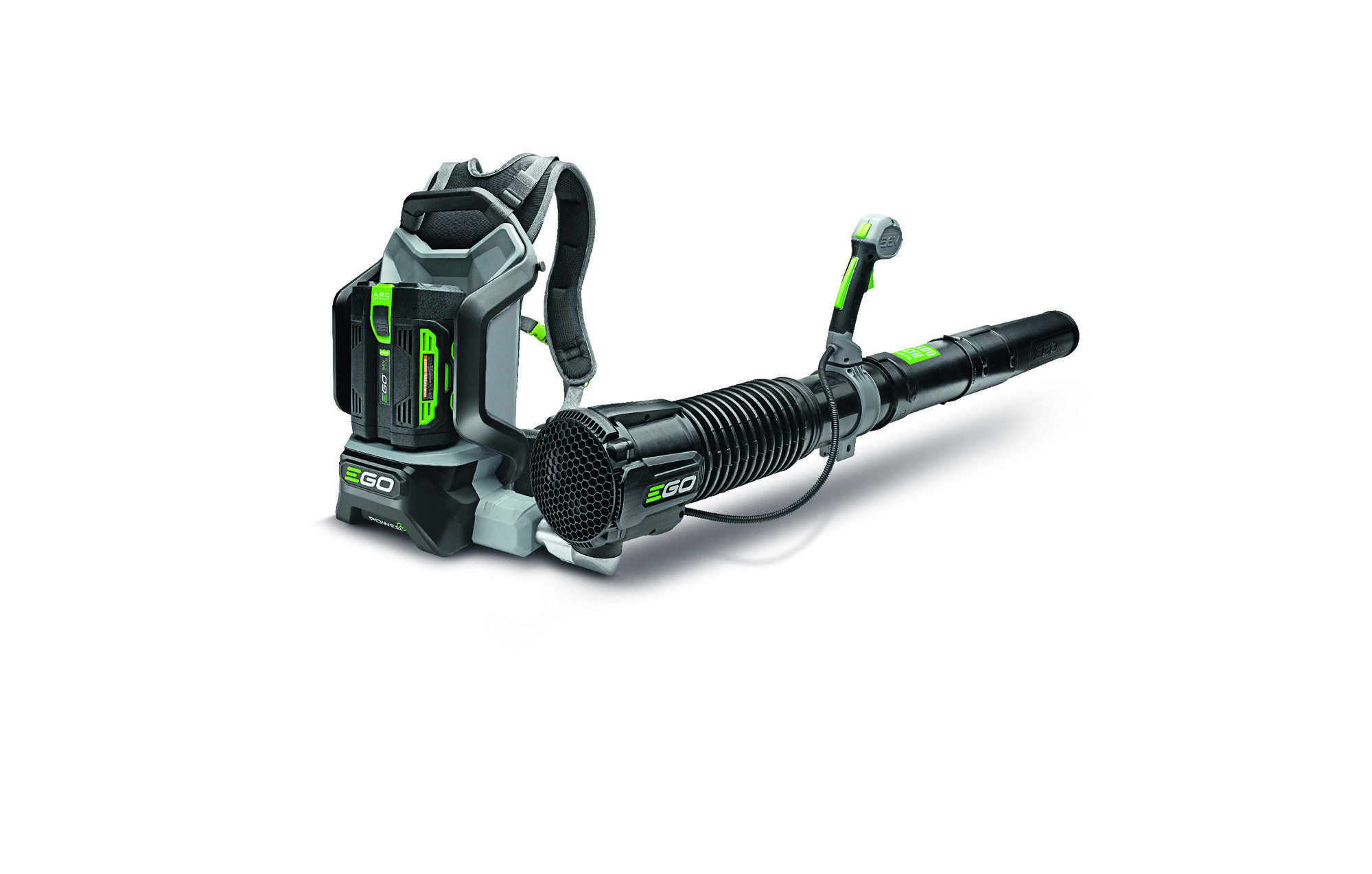 EGLB6002E Backpack Blower
EGO have been selling 56v cordless garden tools for several years in the USA with great success. Their 56v lithium batteries are comparable in power to petrol engines but without the emissions. Battery powered gardening tools provide the freedom to work without cables and don't produce any exhaust fumes. They are quieter to operate which is a must in a domestic setting.
When the LB6002E is fitted with the 56v 5.0Ah battery it will run for approx. 15 minutes on the boost setting right up to 120 minutes on the lowest speed setting. The battery fits into the back of the harness and is worn as part of the back pack. 
Specifications
Model: LB6000 E
Type: Backpack garden blower
Power: Battery
Motor Type: Brushless
Weight without battery: 5.7kg
Air Volume m3/h: Low 440, High 850, Boost 1020
Air Speed km/h: Low 80, High 160, Max 192
Max Propulsive Force: 19N
Manufacturer's Warranty: Domestic 5 years, Commercial 1 year
Battery Charge Time: 40 minutes
Battery Weight: 2.2kg