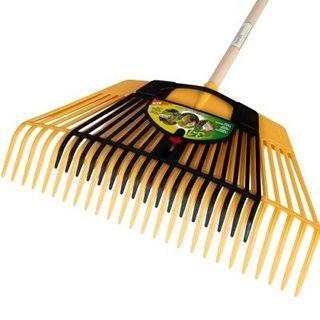 Chelwood 26YPL - 3 in 1 Leaf Rake, Fork and Collector
RAKECHELWOOD26YPL
The Chelwood 26YPL is a lightweight high quality Polypropylene multi purpose tool for leaf collecting and lawn grooming.
Use as a rake to collect the garden waste, then turn it over to fork up the waste. Unclip the LP17 attachment to use as a grab.
Please Note: This item is unsuitable for courier delivery due to its size and is therefore subject to the minimum order value of £100 for local deliveries. See our deliveries page for more info. 
If you have any problems with checkout please contact the office on 01935 850388