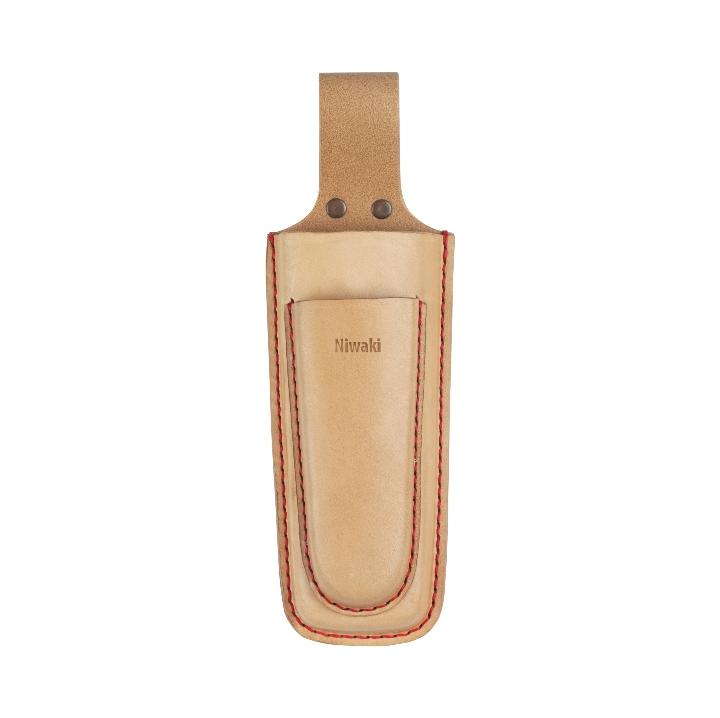 Niwaki Double Holster
Niwaki
HOLSTERDOUBLENIWAKI
Keep your tools close with this beautifully hand sewn Niwaki double leather holster.  Expertly made with two pockets, a solid 3.5mm back board for strength that easily attaches to your belt with a belt loop finished off with copper rivets.
Perfectly designed for the Niwaki range,  the double holster holds a pair of secateurs and a folding saw (one of many combinations that can be used) keeping them within easy reach whatever the task at hand.  Although specifically designed for Niwaki products other brands may fit but we can't guarantee this.  
Why not complete the look with a Niwaki leather belt?
Please note: the large 9" Okatsune secateurs are a snug fit and poke out the top slightly but fit fine once the leather softens. Large Tobisho A-types won't fit the front pocket but do fit nicely in the back pocket.